ESP – ENG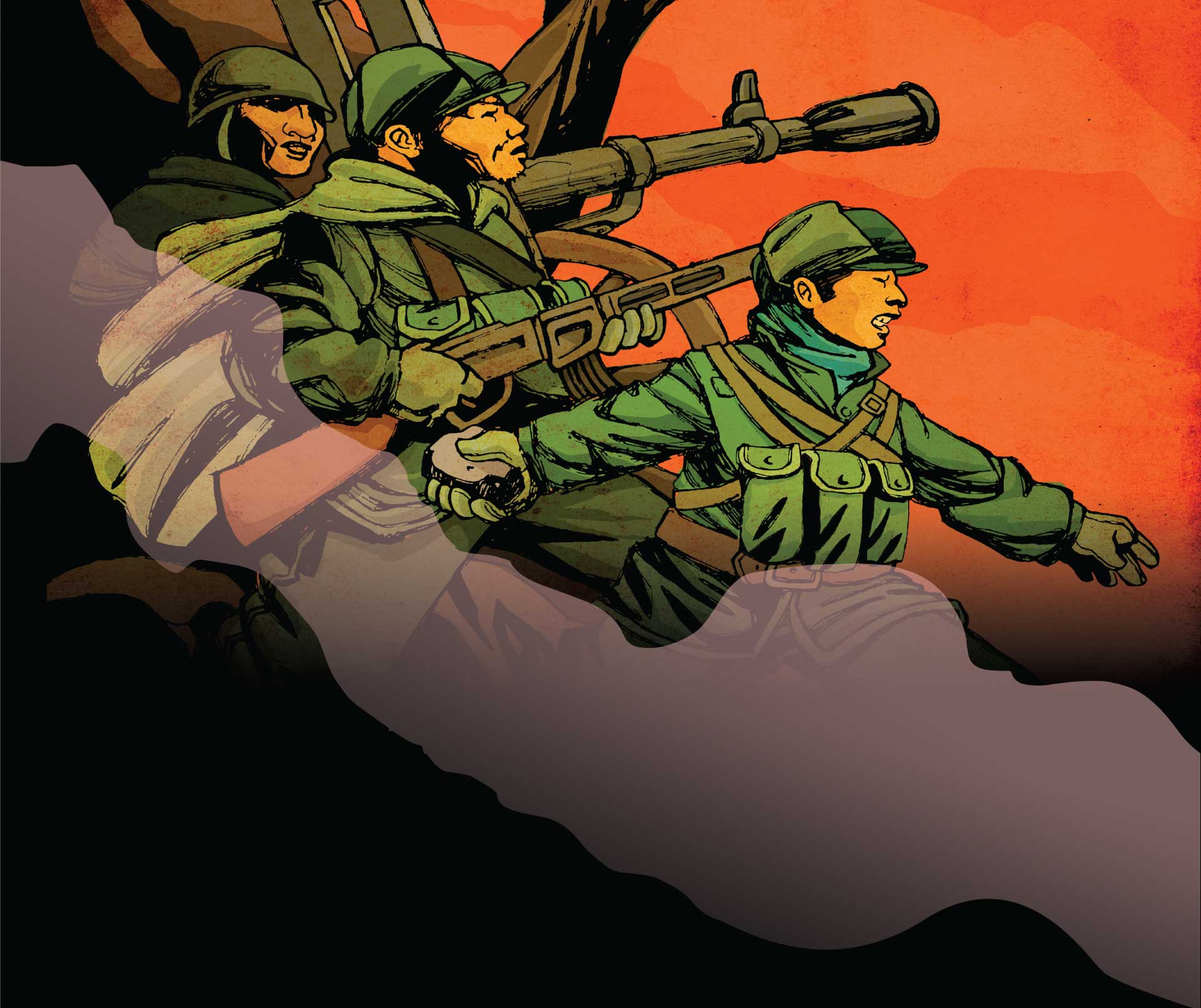 The Korean War was the first major international conflict to follow World War II. With the Cold War underway, the United States sought to project its influence everywhere and to halt the advance of socialism and the Soviet Union. But a new major "actor" was also emerging: the People's Republic of China.
After rapid advances by the (North) Korean People's Army in 1950, the U.S. reacted with a major offensive that almost reached the border with China. In response, the Chinese People's Volunteer Army (PVA) entered the war directly.
The war stalled in mid-1951, with no major territorial changes, but the fighting remained fierce. One of the most marked episodes was the so-called Shangganling Campaign, also known as the Battle of Triangle Hill, in October-November 1952.
The 15th PVA Division occupied this strategic territory near the border. For more than a month, American and allied forces launched an offensive but were repeatedly repulsed by Chinese troops. Although clearly outnumbered in artillery and aircraft, the Chinese volunteers resisted heroically.
The victory at Shangganling strengthened the Chinese and North Korean positions in the peace negotiations, while the US ceased to conduct large-scale military operations. The battle is remembered in China as an example of resilience and sacrifice that accelerated the country's rise on the international scene.
Text: Ricardo Vaz. Artwork: Pablo Kalaka.
Comparte