ESP – ENG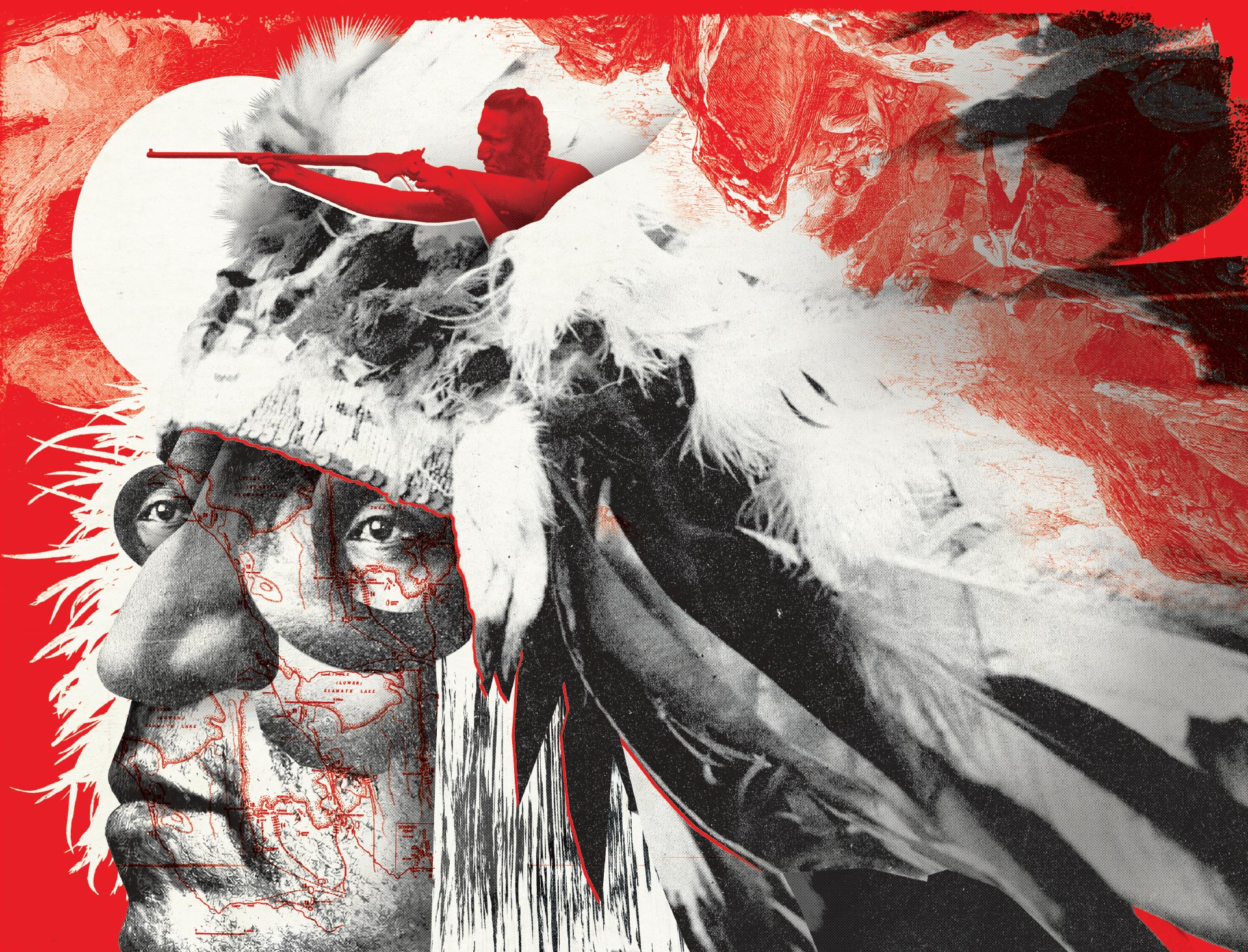 Before the colonizers arrived with Columbus in 1492 and then aboard the Mayflower in 1620, the Modoc people lived near Lost River and the Tule and Klamath Lakes, between California and Oregon. They were a hunter-gatherer Native American tribe, with relatively peaceful and sedentary lives.
The Moatokni maklaks or «People of the South», as they called themselves, used to eat salmon, deer, antelope, and wild vegetables such as biscuitroot and camas. During winter, they would leave their camps on the high plateau to settle near the lakes.
Gathered in 21 independent villages, the Modoc were never a large tribe. Yet they became the colonizers' worst nightmare. In the early 1800s, they had their first encounter with white men and clashes began in 1846 when the settlers began to steal their lands.
In 1847-1848, a plague epidemic cut the Modoc population in half. They blamed the white settlers and began to actively attack their camps. It is estimated that they killed between 500 and 600 white men and women in clashes that lasted for years.
By 1864, the federal government strongarmed the Modoc people into leaving their lands and moving to the Klamath reservation but a handful of leaders, including Kintpuash or «Captain Jack», escaped and began planning an attack against the invaders.
The climax was the Battle of Stronghold on January 17, 1873. Some 53 Modoc warriors took the volcanic fortification known as «Lava Beds», near Tule Lake as their defense site. This was a terrain with deep natural crevices but that the natives dominated very well, which allowed them to easily defeat the 400-strong U.S. Army battallion.
Despite the remarkable victory, the white settlers continue their siege and finally drove the Modoc from their lands. Nonetheless, the Modoc people, their 53 warriors, and their incredible history of resistance are still considered a symbol of anticolonialist struggle.
Text: Andreína Chávez. Illustration: Aldo Cruces.
Comparte