ESP – ENG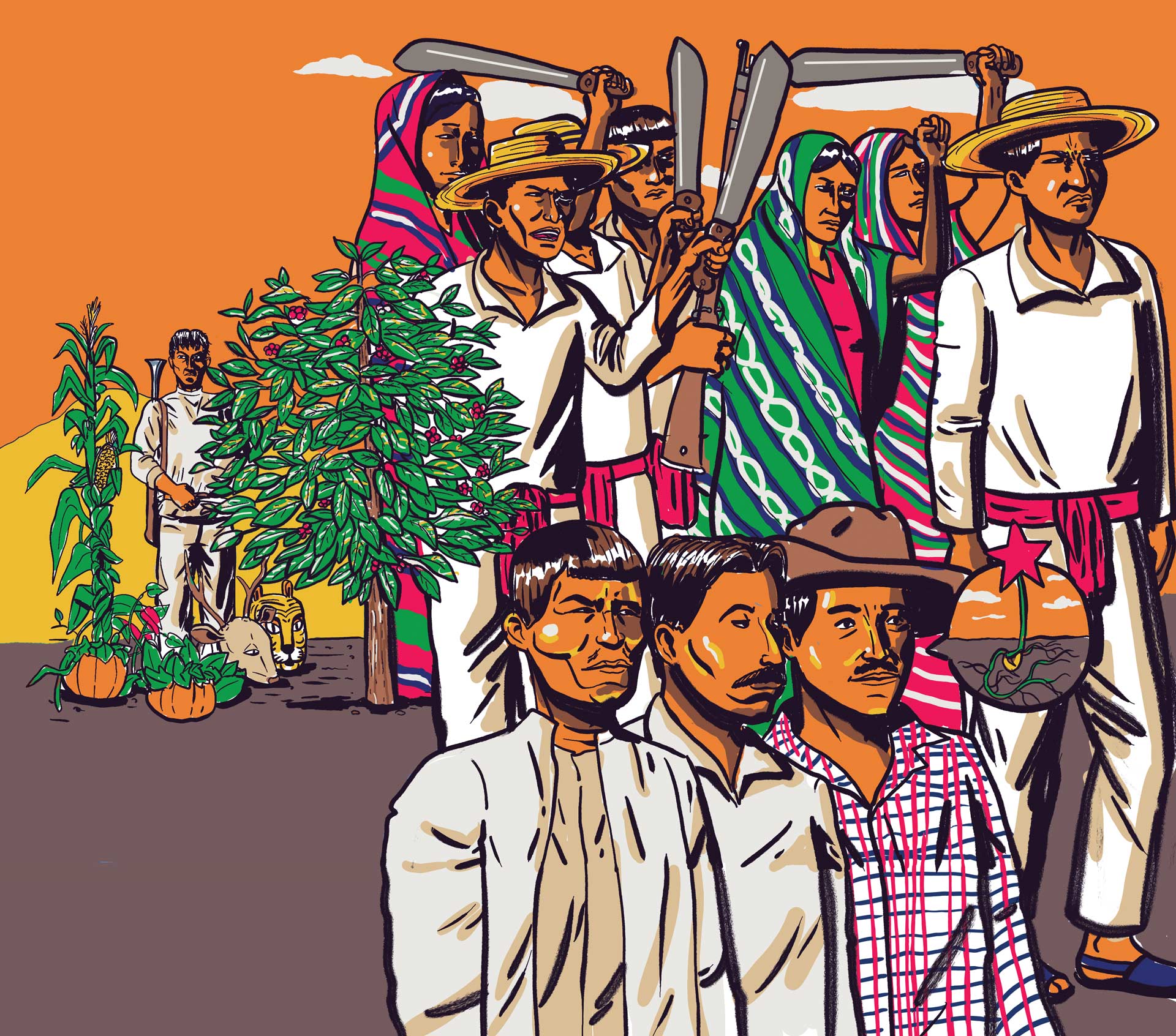 Ninety years ago, a peasant uprising shook the history of El Salvador and all of Latin America. The January 1932 heroic insurrection is remembered as an example of revolutionary struggle against the injustices imposed by an ominous oligarchy.
The revolt was the result of decades of discrimination against the rural population, which was mostly indigenous. In 1881, then president Rafael Zaldívar took away their communal lands to convert them into coffee-exporting farms. Coffee monoculture drastically worsened social inequality by enriching a small local elite.
Peasants were also forced to work for starvation wages for the large landowners who now exploited their land. In addition, the capitalist crisis of 1929 caused coffee prices to plummet, generating a global economic crisis. The oligarchs' response was dismissing thousands of peasants and enslaving the rest.
On January 22, 1932, the outrage in the countryside reached its boiling point. Armed with machetes and a few rifles, the peasants took over western El Salvador to fight for their land and their rights. However, the rebellion was harshly repressed by the newly-installed dictator Maximiliano Hernández Martínez, resulting in a massacre. In ten days, more than 25,000 people were killed.
In the following months, rural populations lived in terror, as anyone with indigenous features was labeled a rebel and executed. This forced them to suppress their identity, their customs and their Nahuat language, which is currently in danger of disappearing.
Although the peasant uprising did not yield the expected results, it paved the way for numerous social conquests in El Salvador and inspired popular struggles throughout Latin America. Likewise, important revolutionary legacies emerged from the rebellion, among them indigenous chief Feliciano Ama and anti-imperialist leader Agustín Farabundo Martí.
Redacción: Andreína Chávez. Ilustración: César Mosquera.
Comparte